Whew, Friday came in with a bang today. Normally once I get my butt out of the bed I can make myself into a morning person. This morning...not so much. I know I was in a horrible mood. (Sorry family) There just wasn't much I could do about it. My casual Friday jeans couldn't even contain my inner usually outer biotch beast.
Made it to work and then dumped a gallon of water on my desk....ok, maybe I just tipped over a water bottle. But it nailed my planner...sad face...
Yep, those are napkins, four of them, lining the pages right now. But of course I want to pout and get a new planner so my pages won't do that wrinkly thing.
So to put myself in a better mood....I'm highfiving it for Friday and linking up with Lauren.
1 This happened this week...
And we have been slowly moving things since Wednesday. I cannot wait to get into our house and start working on painting, flooring, decorating, etc. I'm hoping for dramatic before and afters! So there's a big high five.
2 Now that we are closer to the gym, I officially have no more excuses. I know, I shouldn't have excuses anyways, right? But I make them. Sue me. I am very excited about getting back into a routine and enjoying some classes at the Y starting next week.
3 My BFF is having a nice little link up for her MFP challenge. If you missed out...or failed miserably like me....never fear, you can link up again on Feb 8th. Also, check her out next week. She hit a big goal (300 followers) and rumor has it, she's got a major giveaway going on. And someone really awesome (aka me) is giving some swag away. So check that out.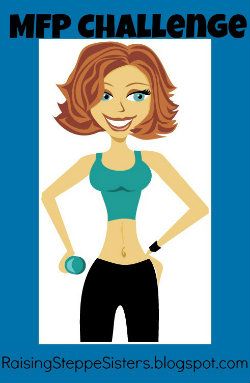 4 I crossed tons off my to do list today...but my favorite thing was getting a hair appointment. Let.me.tell.you. I have put off my hair for a LONG time. So long in fact my 10 year old even asked me about it in a concerned kind of way. And I've gone WAY past when my grandma says "Did you just get your hair done". When she says that I know it's time to touch it up. I remind her "No, you are just noticing the extreme difference in my roots and hair now". It's not "blonder" trust me. I will be looking like this Thursday evening...
5 Sparkly things deserve a high five. Always. And today I have sparkly shoes and a pretty sparkly necklace on. So that means I should be a happy happy girl!
Have an amazing weekend, lovelies! And if anyone wants to be paid in pizza and beer (or queso and margaritas), meet me at the apartment to help us get our move on!