Sit down and buckle up, people, this one is going to be all over the place.
Let's start here...Greek yogurt. I tried it back in the day and it was something I had to choke down. It was so gross. I love regular yogurt though. I decided to give it another shot last year and it was decent. Not as good as the fat kind. Duh. Today, Greek yogurt is my "I'm leaving work at 11 so I need a snack between breakfast and 11 so i don't eat Taco Bell on my way home" snack. And it isn't too bad, but I'm sure I bought the most bad for me kind or something. Here's my question...which one is best for you? And which one tastes best? And does it look a little ick when you first open it up? It hadn't expired, thank goodness.
Next up, weigh in Wednesday. I would love to post about how much weight I lost this week but I have no clue. Seriously.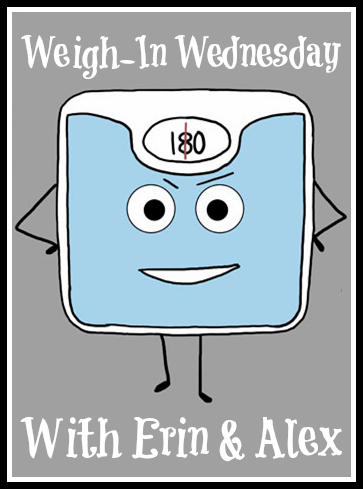 Big fail because my scale is still at my apartment. It didn't make the first cut list for the big move. I will be getting it this weekend though so then it will be time to get back on track.
I finally got a "blogger bauble". Yep. I know. I wasn't a fan at first and then I got one of those sale emails with them in it for only $5. I couldn't help myself. And I never say no to turquoise.
I personally liked this better with my mustard colored identical shirt, but the one in mustard is a extra small and this color is a small. So it won. The medium fits just right though. And how do I know this? Because I have 5 of these shirts from Target. They are the most comfy things ever. Whenever they end up on the sale rack they are $3 so why not?! Throw on a necklace and that is how I wear a Tshirt to work. Bam!
And in following my random theme...construction! It has begun at the new house. Well, it's what I call construction. Anything involving screwdrivers, nails, cutter thingies (the official term) or hammers is construction in my book.
Ok, so this isn't really the "after" pic. This is more of the in progress pic. But this little piece of sheetrock is keeping my nose from freezing at night. This is the spot in the master bedroom that needed to be patched. And I figured why not make the project bigger and last longer (twss?), so I am going to go over the rest of the ceiling and scrape the "popcorn" off. It will be ugly for a while but I have a pretty plan to paint my smooth ceiling once that is done and the sheetrook is re-mudded (just made that a word).
That's about the extent of my randomness today. Sorry. I promise to be more interesting by Friday!