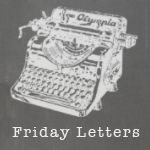 Yay, we made it to another Friday! And even better, I'm not sitting at work today!
Dear Homecoming week, thank you for making me miss high school. But seriously, B had so much fun this week with all the festivities. Can't wait to see you next year.
Dear Pandora Pop Dance station, you did an awesome job waking me up this morning, but next time please don't turn my foot to lead. Apparently, I like to speed when fast songs are on. You almost got me into some trouble this morning.
Dear Walmart, sorry for saying I hate you so much. I guess you aren't so bad during the middle of a work day when no one else is there. Plus, you had the perfect scarf for some fall softball games and Tiger football games. Don't judge me if I go back before the day weekend is over and get the UT orange one too!
Dear fortunes cookies, I appreciate the first one but the second one was totally set up to sell those amazing cupcakes sitting at the register....nice try. A for effort. In case you didn't hear though, I'm workin' on my fitness...this link up is my witness...
Dear gym, I would like you to hold an impromtu Zumba class today around 3pm. If you could hurry up and get that set up, that'd be great!
Dear little newbie blog, thank you for being so much fun. I really have enjoyed writing more lately and feeling like someone is actually reading along too. I love this community and the laughs you provide throughout the week. Keep it up ok!
Happy Friday, everyone!